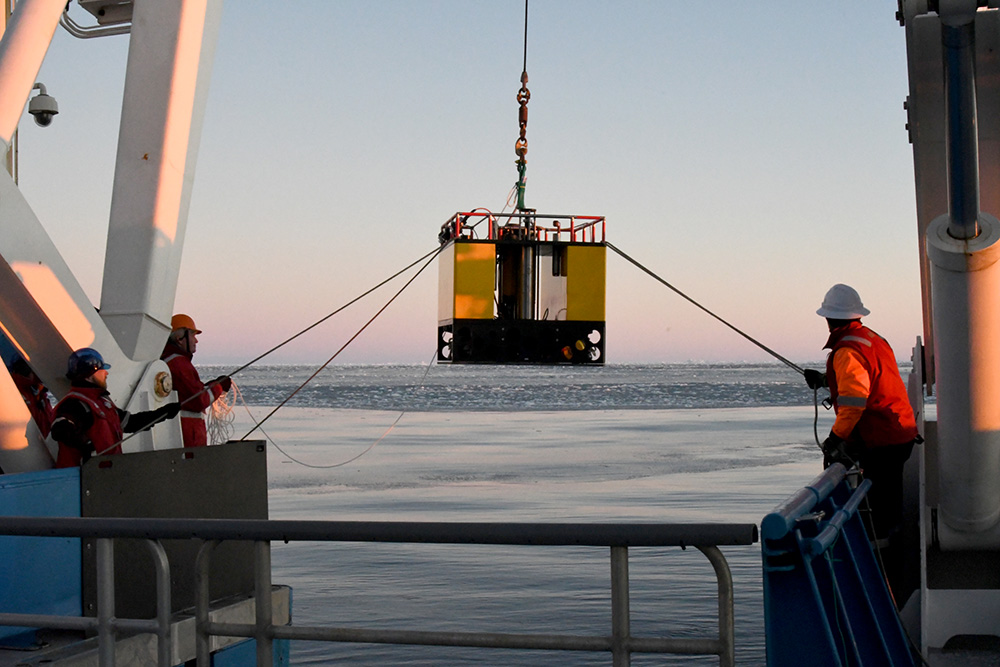 Our researchers on board TEMPO sprang into action, when an unusually long and thick krill swarm appeared on the echogram.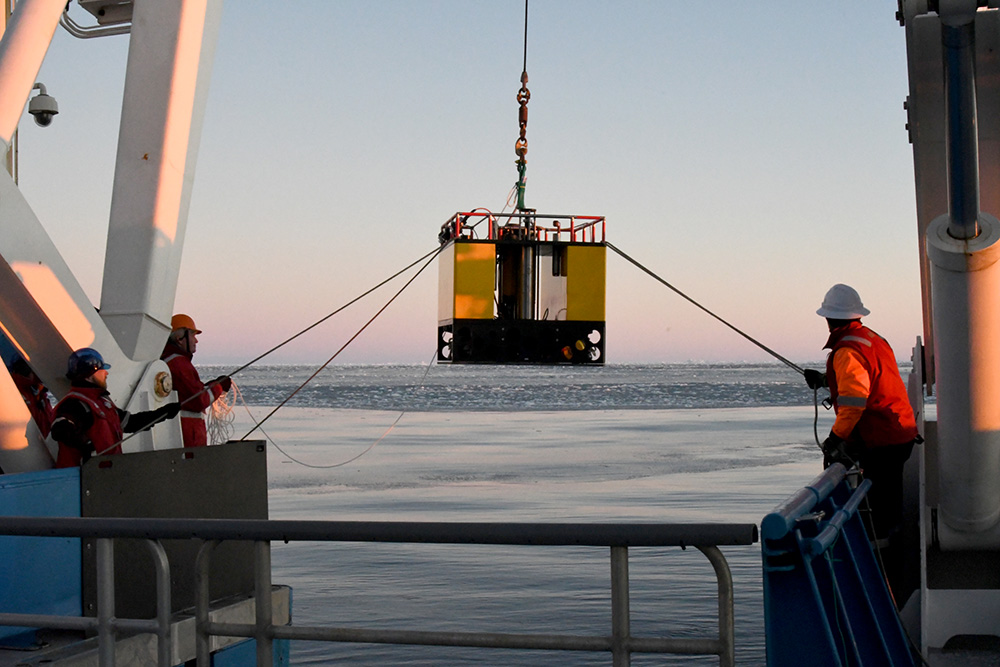 The TEMPO team has successfully deployed all three KOMBIs.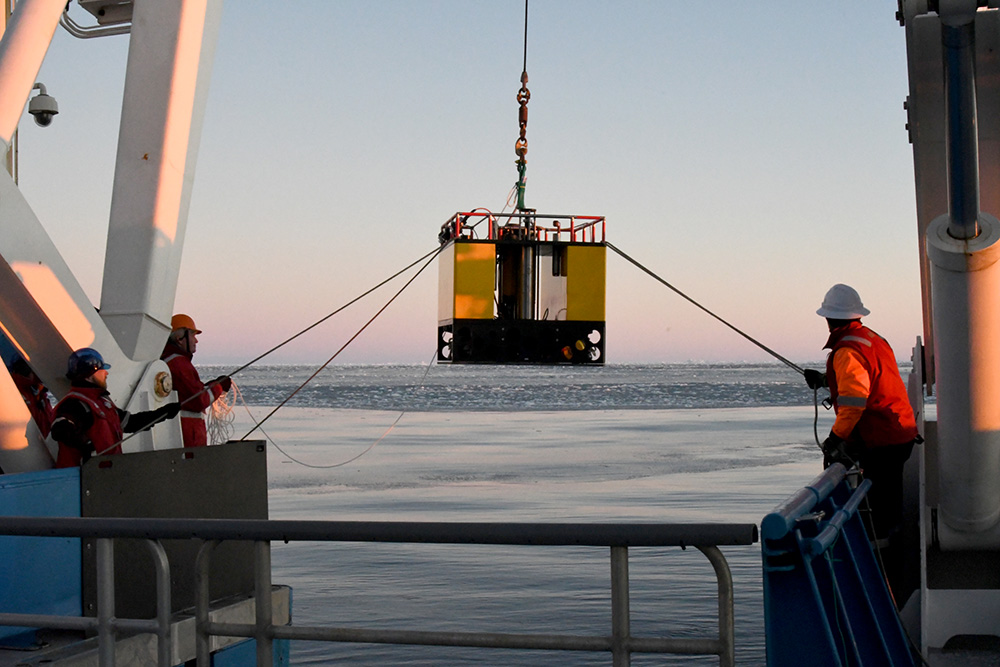 For decades scientists have wondered how the Antarctic krill population is distributed under the shield of Antarctic winter sea ice and the development of the KOMBI provides an opportunity to gain valuable clues at a time when humans cannot readily access this area.