Antarctic science leader awarded Order of Australia
30 January 2023
Our congratulations to Professor Tony Press on his inclusion in the Australia Day 2023 Honours List as an Officer of the Order of Australia (AO), "for distinguished service to the environment, particularly to the preservation of the Antarctic and Kakadu."
Leader of the Australian Antarctic Program Partnership, Professor Nathan Bindoff, said that Professor Press has been pivotal in guiding Australian Antarctic research over the last two decades.
"His 20-year Antarctic Strategic Plan continues to drive Antarctic science, and Tony is renowned as an enthusiast for Antarctic research and a mentor for many," Prof Bindoff said.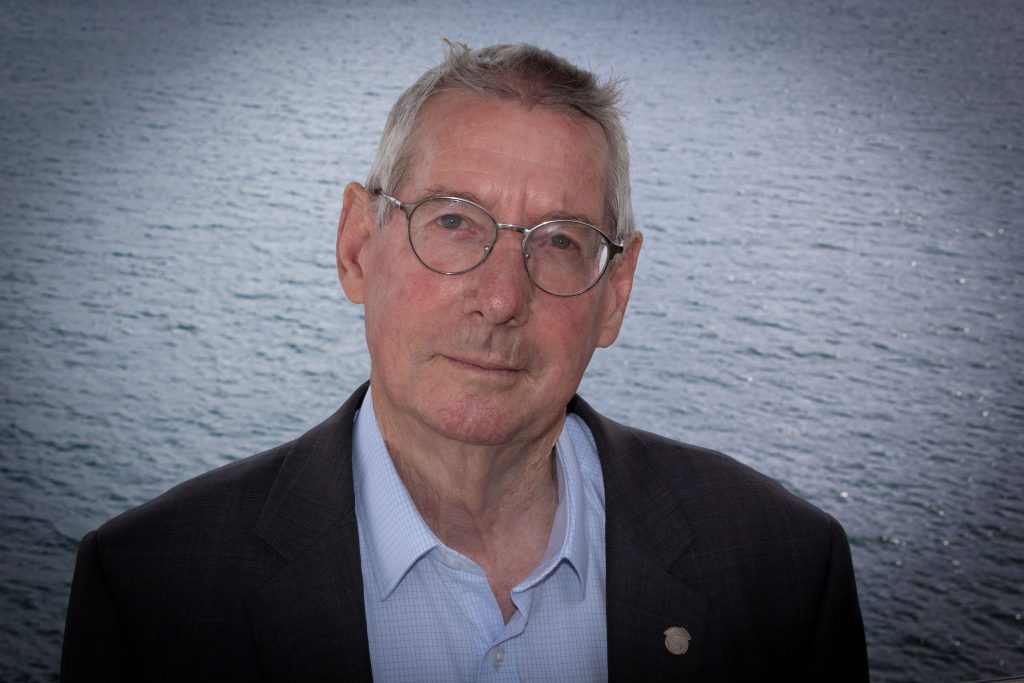 Prof Tony Press AO, at the Institute for Maritime and Antarctic Studies in Hobart, 2023
Professor Press FAIIA AO is currently an Adjunct Professor at the Institute for Marine and Antarctic Studies (IMAS) and the Australian Antarctic Program Partnership at the University of Tasmania.
His other current roles include Chair of the Advisory Board of the ARC Centre of Excellence for Climate Extremes, Chair of the Tasmanian Government's Antarctic Gateway Advisory Committee, and Secretary of the Antarctic Science Foundation.
He has a long and distinguished involvement with Antarctic and Southern Ocean policy and science, as the Director of the Australian Antarctic Division (1998-2009), Australia's Commissioner to the Commission for the Conservation of Antarctic Marine Living Resources (CCAMLR, 1998-2008), and author of the first 20-Year Australian Antarctic Strategic Plan for the Australian Government in 2014.
Prof Press was foundation member (2003-2009) and then CEO (2009-2014) of the Antarctic Climate & Ecosystems Cooperative Research Centre, and Chair of the Antarctic Treaty's Committee for Environmental Protection (2002-2006).
Prior to his remarkable contributions to Antarctica, he was a foundation member of the Kakadu National Park Board of Management (1991-1996), Foundation Director of the Cooperative Research Centre for the Sustainable Development of Australia's Tropical Savannas (1992-1996), and Executive Director of the Australian Nature Conservation Agency (1990-1996).
The Australian Antarctic Program Partnership is led by the University of Tasmania, with partner agencies CSIRO, Institute for Marine and Antarctic Studies, Bureau of Meteorology, Australian Antarctic Division, Geoscience Australia, Integrated Marine Observing System, and the Tasmanian Government.