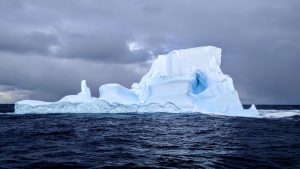 Media Release: A new method for detecting and monitoring change in the exposure of the Antarctic coastline to the dynamic Southern Ocean, due to changing sea-ice distribution, could improve environmental monitoring and modelling of Antarctic ice loss and sea level rise. For the first time, Dr Phil Reid of the Australian Bureau of Meteorology and Dr Rob Massom of the Australian Antarctic Division investigated 'coastal exposure length' – a daily measure of when and where the Antarctic coastline lacks any protective sea-ice buffer offshore. The scientists used the long-term satellite sea-ice concentration record to determine Antarctic coastal exposure, and how it has changed over the past four decades.
Read More

→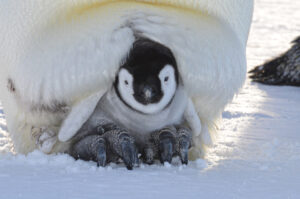 A new study of the habitat needs of emperor penguins show that the iconic seabirds are more flexible in their abilities to choose a place to live than previously assumed.
Read More

→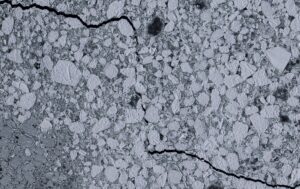 The first evidence is emerging of a regime shift underway in the Southern Ocean where Antarctic sea ice is entering a different state of lower coverage.
Read More

→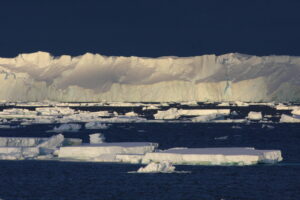 Probes dropped from helicopters through ice cracks help reveal that warm ocean water is melting the largest glacier ice shelf in East Antarctica from below.
Read More

→