Deep freeze falters: Antarctic sea ice drops to new low
27 February 2023
For the second consecutive year, the area of sea ice around the Antarctic continent is the lowest since satellite measurements began, with more sectors of the coastline ice-free than at any time in recorded history.
Dr Will Hobbs, a sea-ice researcher with the Australian Antarctic Program Partnership, said this summer season will set a new record low.
"Antarctic sea ice reached its lowest-ever recorded extent in mid-February. Usually, the transition from summer melt to autumn freeze happens by early March, so we expect the sea ice to keep reducing for a while yet."
On 13 February 2023, Antarctic sea-ice extent fell to 1.91 million square kilometres. This year and the last are the only recorded times that Antarctic sea-ice area has dropped below 2 million square kilometres.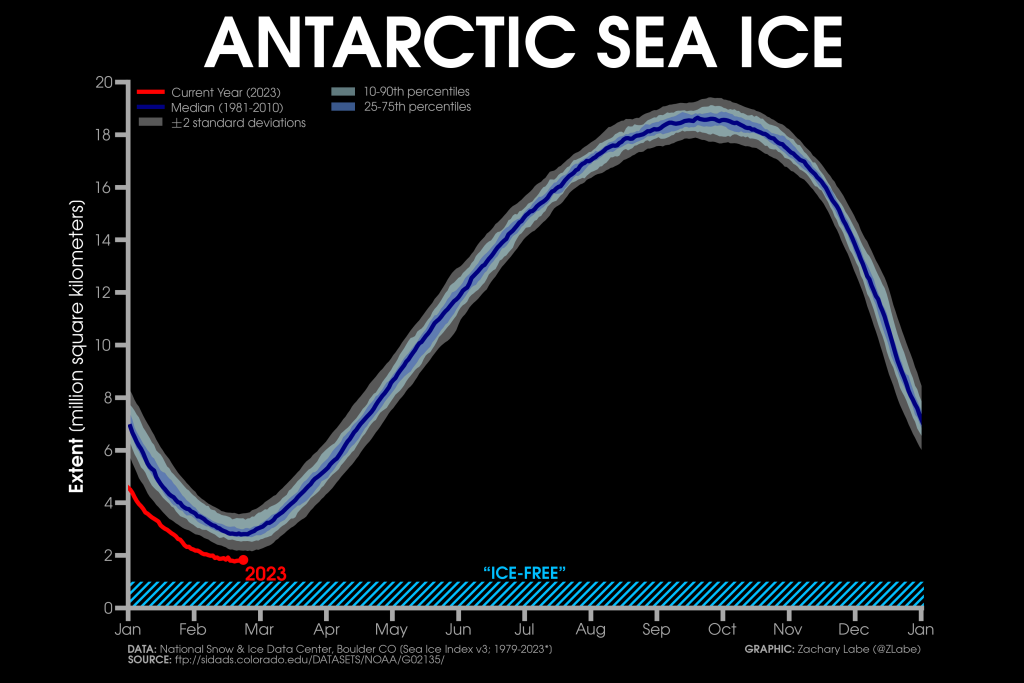 Blip or trend?
Antarctic sea ice has behaved differently than the Arctic, where global warming is shrinking the extent of summer sea ice by 12-13% each decade. Shifts in Antarctic sea ice are much more variable, swinging from upward to downward trends in just the last few years.
"While this is the third record-breaking low summer ice cover in Antarctica since 2016/17, before then ice area was increasing with a peak high sea ice cover in 2014," Dr Hobbs said.
"There is evidence that Antarctic sea ice is more variable in the last decade or so, which is consistent with the expectation that human-caused climate change increases variability in these complex systems."
"With three very extreme events in the last six years, it does appear that a regime shift is under way in the Southern Ocean."
"Considering the recent history of extreme events, we need to know whether the Antarctic system is changing – and why."
Dr Hobbs said that the most direct and important driver of sea ice is always the wind, and atmospheric conditions certainly play an important part. However, there is increasing evidence that winds alone may not be enough to explain recent years.
"There may be some aspect of long-term internal variability that our satellite records – which start in the late 1970s – have not previously observed, so it is not yet possible to state whether this is a response to human-caused climate change," he said.
How the Southern Ocean acts as a connection between Antarctic sea ice and the global climate system is a key research theme for the Australian Antarctic Program Partnership (AAPP).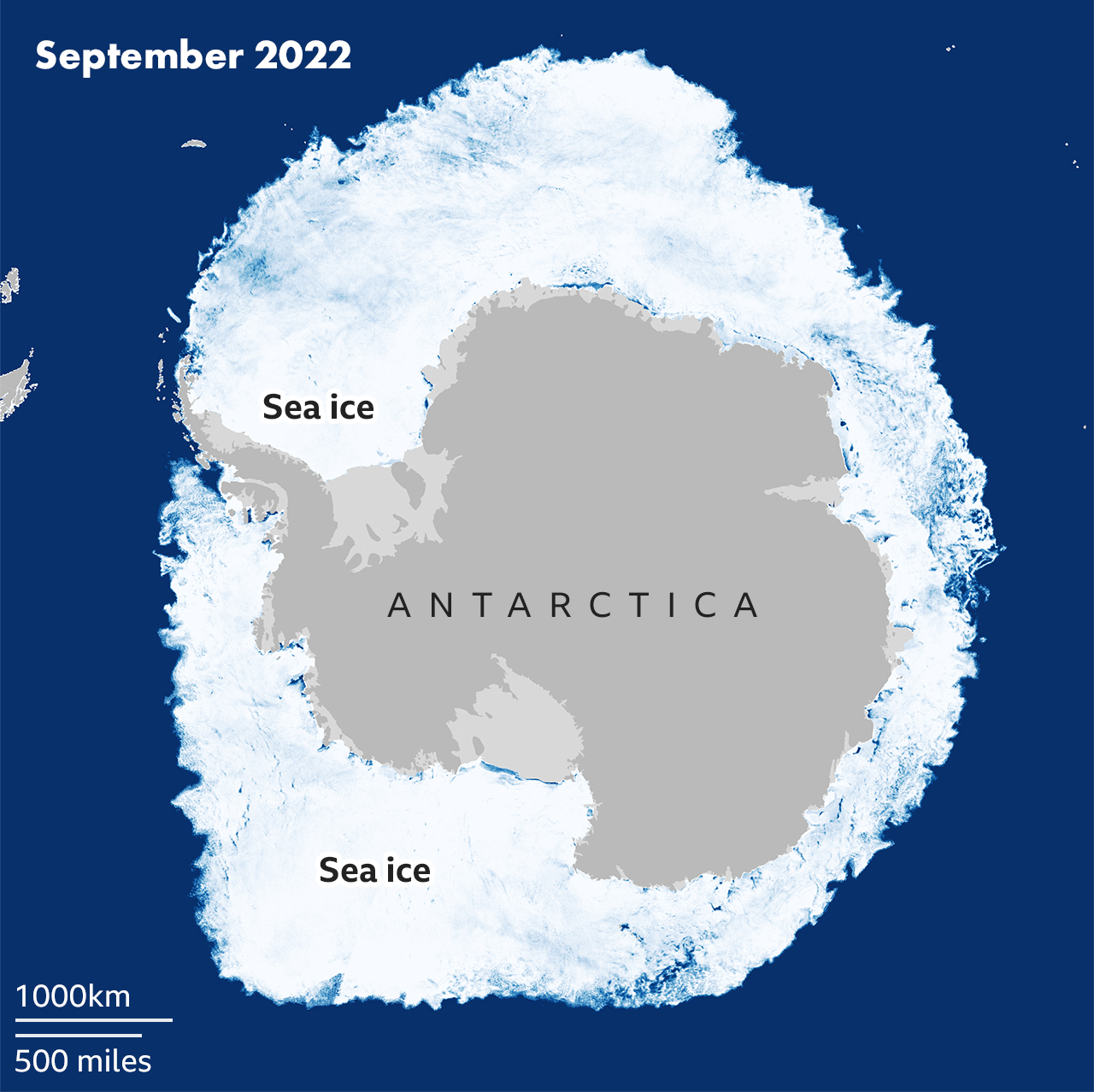 Engine room of global climate
The annual cycle of sea-ice advance and retreat is one of the Earth's largest seasonal changes. At its maximum extent in September, Antarctic sea ice covers about 20 million square kilometres of the Southern Ocean, or roughly three times the area of Australia.
Historically, the sea ice has shrunk to an area of around 4 million square kilometres each summer. The current ice cover of about 1.9 million square kilometres is slightly larger than the area of Queensland.
This natural cycle is a crucially important component of the global climate system. As sea ice forms over the ocean, it ejects an enormous volume of cold, dense and salty water – Antarctic Bottom Water – that sinks and drives deep ocean currents throughout the world.
Sea ice acts as an insulating blanket which regulates the exchange of heat, moisture, climate gases and wind energy between the atmosphere and ocean. It is also critical to the life cycles of unique Southern Ocean wildlife, from algae to krill, fish, penguins and whales.
Impacts of ice loss
Researchers at AAPP are working to understand the impacts of the extreme summer events of low sea ice, which are likely to include changes to food webs and Antarctic ice shelf stability.
Ice shelves are vast floating tables of ice that hold back land-based ice sheets and have a key role in slowing down sea level rise. Sectors of the Antarctic coast always covered by sea ice are now ice-free.
"With no protection from sea ice, thousands of kilometres of Antarctic coastline are completely exposed to the ocean. The ice shelves that fringe the ice sheet are exposed to wave action and warmer conditions, and we desperately need to understand whether these recent events have affected their stability," Dr Hobbs said.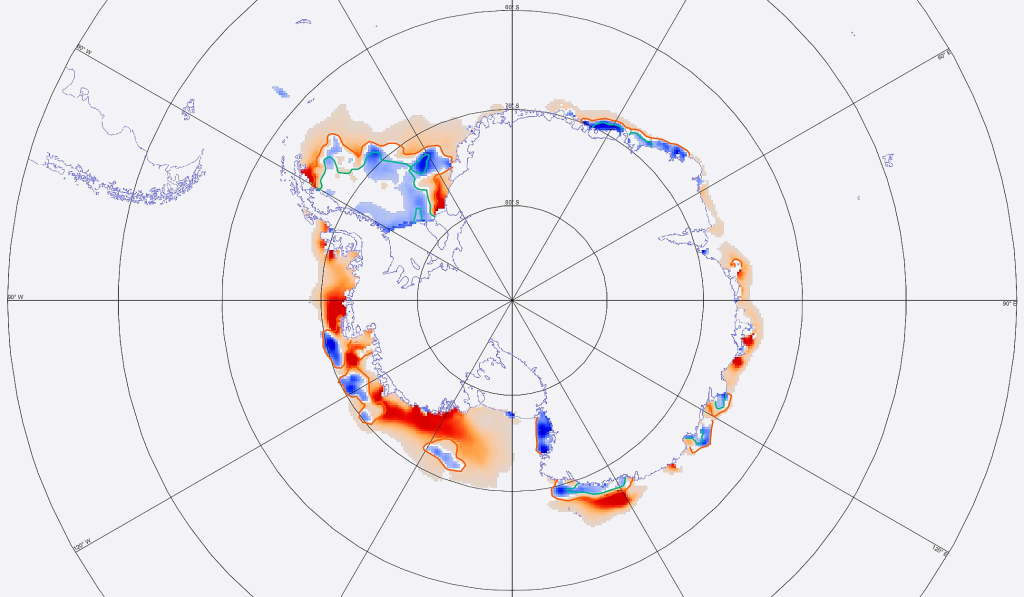 Need for new research
While satellites measure sea-ice extent and concentration with considerable accuracy, there is an urgent need for increased monitoring of the entire sea-ice environment, using ship-based, airborne and under-ice platforms, as well as on the ice itself.
A major scientific expedition on Antarctic sea ice ready to launch this year has been cancelled due to delays in commissioning Australia's new icebreaker RSV Nuyina.
AAPP Program Leader, Professor Nathan Bindoff, said that understanding the changes under way and their impacts on the global system are essential in this critical decade for climate action.
"The last science campaign to focus on Antarctic sea ice was more than ten years ago."
"At a time when a major shift appears to be happening, it's more important than ever for Australian science to have 'boots in the snow' in east Antarctica," he said.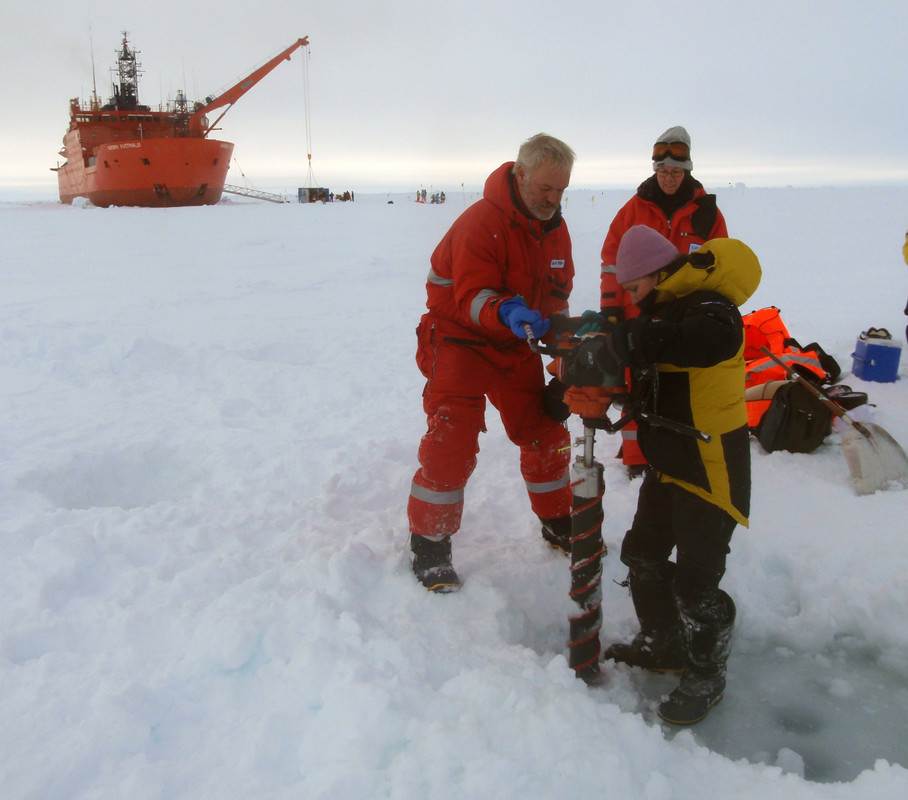 Antarctic sea ice research during the SIPEX II voyage in 2012 (photo: Wendy Pyper/AAD)
More information:
Antarctic sea ice: physical role and function
Antarctic sea ice: biological importance
Antarctic sea ice: trends and future projections
The Australian Antarctic Program Partnership is led by the University of Tasmania, with partner agencies CSIRO, Institute for Marine and Antarctic Studies, Bureau of Meteorology, Australian Antarctic Division, Geoscience Australia, Integrated Marine Observing System, and the Tasmanian Government.